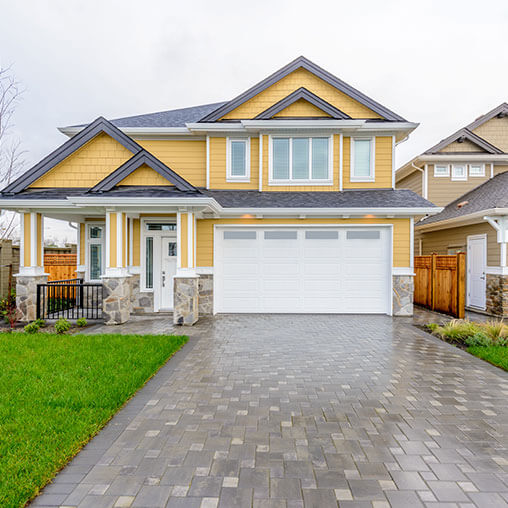 What Sets Us Apart at Winola?
At Winola Excavators, our goal for every client we work with is to provide top-of-the-line craftsmanship & the best responsive customer service.
We will work hard to achieve your full 100% satisfaction by providing superior services for all of your driveway, deck, and patio construction or repair needs.
Free SAME DAY Estimates (Weather Permitting)
In addition, we are a full-service local driveway & patio construction company meaning we provide paving specialties that incorporate a broad range of commercial and residential services.
Our deck, driveway, and patio construction services can include formwork, wood framing, interlocking pavers, stone, concrete, gravel, asphalt and so much more!
We have the proficiency, expert craftsmen, and state-of-the-art equipment to assure the completion of your project according to your exact requirements – regardless of the scope, cost or size of your job.
Do we have the precise driveway or patio services you need? We probably do! –Just ask us! Below you will find a more extensive list of our most utilized patio, deck, & driveway services.
Some of Our clients include:
Homeowners
Contractors
Real Estate Agents
Business Owners
Developers
Builders
Investors
Landlords
Complete Repaving,
Replacement, Resurfacing,
Repairs, & Demolition Removal
Poured Concrete Driveway & Patio
Slabs
Asphalt, or Gravel Patios &
Driveways
All Types of Block Paving Systems
& Permeable Driveways Including
Driveway Brick Pavers (Clay or
Concrete) & Interlocking Paving
Stones
Patio or Driveway Retaining Walls
100% Custom Patio, Deck &
Driveway Construction Services
Blacktop Paving Contractor
Services Including Tarmac Asphalt
Applications for Commercial or
Residential Parking Lot Paving
Stamped Concrete Decks, Pool
Decks, Walkways, Driveways, &
Patios
Colored Concrete & Other
Decorative Design Options
Including Tar and Chip (Macadam)
And Much More!!
What Additional Perks Set Our Dallas
Driveway & Patio Company Apart?
Free Estimates the Same Day:
We are generally able to deliver an estimate on the same day you contact us! Why make yourself wait for a Dallas contractor who won't show up for a week or longer to give you an estimate…. Or even worse, doesn't arrive at all!
Track Record
of Happy Customers:
We have a stellar track record as the one of the most reliable driveway & patio builders in Dallas! One reason for this is because we hire only the best local crew of dependable carpenters, masons, brick pavers and concrete finishers who will supply first-class craftsmanship you can be proud of.
You Can Bank on Us
to Arrive on Time:
We will turn up at the time we have scheduled for your project and ready to get to work with our tools in hand. AND we will assure that your project is finalized within the schedule we have agreed upon.
Custom Services for Each Client:
We approach every project in a unique manner with our customized estimates – which incorporate the solutions to best provide for your specific situation and budget. You have the right to have your distinct needs met!
Professional Builders
and Pavers:
We use a local team of the most proficient patio installers, driveway specialists, deck builders, and blacktop paving crews near you in Back Mountain. Our company raises the bar of local talent to ensure that you receive the highest quality service and craftsmanship that you deserve.
Fairly-Priced Services:
We are exceptionally proud of our economically-priced fees. As a matter of fact we price our services to give the best balance of affordability and value. The value we provide for your hard earned money is what sets Winola Excavators apart.
Safety – a Most Important Priority:
We supply regular safety & situational awareness training for all our team members. Our policies rigorously obey all OSHA safety regulations. We additionally furnish complete workman's compensation insurance for all our in-house staff.
What Our Back Mountain Clients Have to Say
We needed a new deck for our pool. Winola provided us with a few different options and we choose to go with stamped concrete. It is absolutely gorgeous! Thanks, Winola!
We love the new patio Winola installed for us. Makes the time we spend outside so much more enjoyable!
We needed a new deck for our pool. Winola provided us with a few different options and we choose to go with stamped concrete. It is absolutely gorgeous! Thanks, Winola!
We love the new patio Winola installed for us. Makes the time we spend outside so much more enjoyable!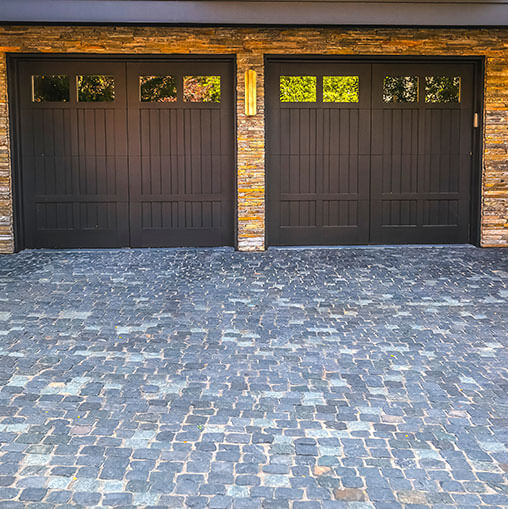 Even More Reasons Dallas
Property Owners Pick Us:
Top Customer Service
in the Building & Paving Industry
Your Job Isn't Concluded
Until You are Satisfied With
the Results We Furnish
Reasonably-Priced Local Services –
With Zero Hidden Charges
Five-Star Proficient Teams =
Superior Craftsmanship
No-Stress Quick Results –
We Do Everything!!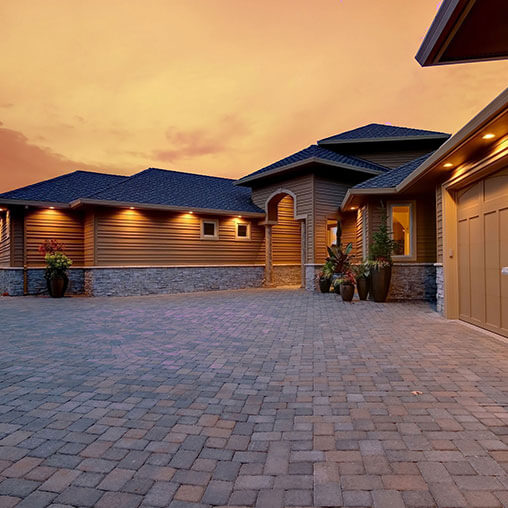 First-Rate Local Pavers
& Builders in Back MountainWhere Affordability & Quality are Commonplace
If you are searching for a professional and dependable patio or driveway construction company then look no further! Winola Excavators can take care of all your needs for residential or commercial paving near you in Back Mountain PA.
It is our mission to ensure that you are satisfied working with us from the time you receive an estimate until the exact moment we are finished with your project!
We use modern construction methods, hire the best local talent, and utilize quality materials that will last. That is why we have the confidence to stand behind every project we complete.
Experience the difference for yourself that quality and dependability can make. Call us now for a free no obligation estimate.