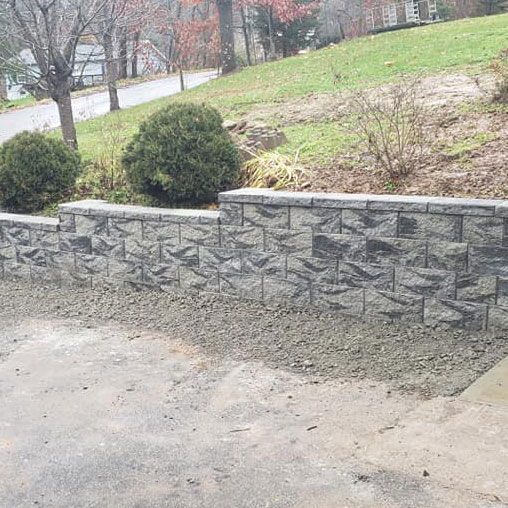 What Sets Winola Apart?
At Winola Excavators, providing reliable five-star craftsmanship &
top-of-the-line service for all your retaining wall construction needs is our highest goal. Your 100% satisfaction is our top priority!
SAME DAY Estimates are Standard (Weather Permitting)
We have the expertise, specific equipment, and seasoned craftsmen to get your job completed correctly – regardless of the cost or size of your project .
As a full- service local retaining wall company, we offer a vast array of residential & commercial construction services.
Not sure if we provide the exact services you need for your project? – Just ask us! We probably do! See below for a more comprehensive list of our most utilized retaining wall services.
Some of Our clients include:
Builders
Developers
Business Owners
Homeowners
Contractors
Real Estate Agents
Landlords
Investors
Both Simple & Complex Retaining
Wall Installations & Repairs
Retaining Walls for Your Garden,
Landscape, Backyard, Driveway,
Patio or Pool
Tiered & Segmental Blocks
Retaining Walls
Decorative & Stamped Concrete
Walls
Gabion Retaining Walls
Stacked Stones Including
Limestone, Boulders, Natural
Rocks, and More
Retention Wall Fences
Precast Interlocking Units, CMU
Cinder Blocks
Gravity Retaining Walls
Geogrid, Modular Block & Other
Reinforced Walls
Retaining Wall Caps
Retaining Wall Foundations
Custom Retaining Wall Design
Other Retaining Wall Construction
Materials: Poured Concrete,
Versa-Lok®, Mafia Block, Railroad
Tie, Lumber, or Timber Wood
And More
What Else Sets Our Construction
Retaining Wall Company Apart?
Safety is Our #1 Priority:
All of our team members regularly receive comprehensive awareness & safety training for and strict adherence to all OSHA safety regulations. We also carry complete workman's compensation insurance for all our employees.
Standard Same Day Estimates:
We can almost always deliver a comprehensive estimate the SAME day you call us. Regardless if you need the price for a simple retaining wall, or to design complex retaining wall systems, why should you wait for a contractor who doesn't show up when they say they will? Or even worse, doesn't arrive at the time or even the day they said they would be there!
Complete Customer Satisfaction:
Your 100% satisfaction is our biggest priority. If you are not satisfied with the quality of the job then neither are we. We will work with you and do everything we can to provide the level of quality craftsmanship that you expect and deserve.
Know-How You
Can Depend On:
Whether you have a residential or a commercial property we have all of the required specific equipment, top-of-the-line crew, and experience to finish your project safely, accurately and on schedule.
Well-Established Track Record:
We are the Scranton construction company you can count on for your retaining wall solutions. Since we are a long-established local construction company we have many happy satisfied clients along the way and would be happy to provide references should you request them.
Affordable & Fair Prices:
We are exceedingly proud of our economical & reasonable prices. But we won't sacrifice quality for price. We strive to instead deliver value, beauty and longevity for every single client we work with no matter the size of you project.
You Can Count on Us
to Show up on Time:
We arrive when we say we will and on schedule! After you hire with us, we will show up ready to deliver top-notch services to you at the scheduled date and time. Your project will also be finished within the allotted time period.
Customer Service
Personalized for Your Needs:
We will deliver an estimate to you prepared specifically based on what you have communicated to us about your unique needs. You deserve to have your individual situation thoroughly addressed. There are NO one-size-fits-all approach for our clients!
Reliable Construction Teams
With a local crew and network of the most talented retaining wall designers, builders, & repair contractors near you in Scranton our teams will go the extra mile to give you the superior service you deserve. Because of this, we have earned the reputation of an extremely dependable Scranton construction company.
What Our Scranton Clients Have to Say
Working with Ryan's team was an incredible experience! Their entire crew was very friendly and super professional. We will definitely call them again when we need more work done
Winola did an amazing job for us! Super happy with the results! We definitely recommend giving them a call.
Working with Ryan's team was an incredible experience! Their entire crew was very friendly and super professional. We will definitely call them again when we need more work done
Winola did an amazing job for us! Super happy with the results! We definitely recommend giving them a call.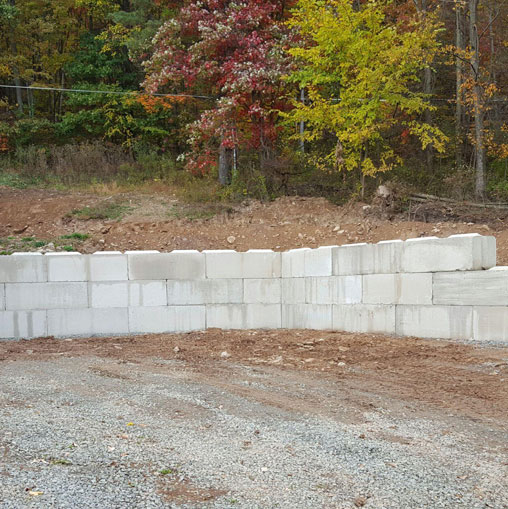 Further Reasons Scranton
Property Owners Choose Winola:
Some of the Finest Customer Service
in the Industry
Until You are Completely Happy
with the Results We Provide,
We Are Not Finished with Your Project
Affordable Local Services – ZERO Hidden Fees
Speedy No-Stress Services – We Do it All!
Skilled Teams = Superior Results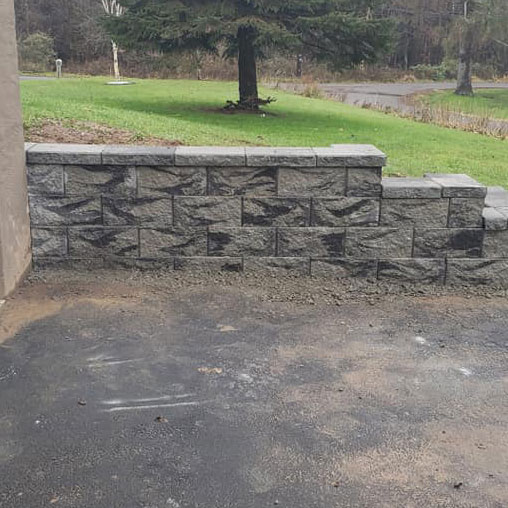 Trustworthy Local
Craftsmen in Scranton, PAWhere Affordability & Quality Rule!
Our focus is to meet and exceed ALL your expectations, while at the same time
providing lasting results that will improve your Scranton property for many years into
the future. We are able achieve this by utilizing construction materials and methods
which provide long-lasting and consistent results, and by hiring top local talent with the
skills and experience to do the best job possible.
If you are looking for a reliable retaining wall contractor near you in Scranton PA, we
will make sure all your commercial or residential project needs are met and that you
are completely satisfied with the outcome of your project.
Winola Excavators will NEVER take shortcuts at your expense. We insist on your
complete satisfaction from the time we give you your estimate until the day we
complete your project!
Experience the difference of reliability, quality and great customer service. Call now for
a free zero-obligation estimate!